| | |
| --- | --- |
| | Paolo Macchiarini is sentenced to prison in Italy 13-11-2019 |
Cheating surgeon and scientist Paolo Macchiarini has been sentenced to prison in Italy, Italian media reports. Macchiarini, among other things, must have abused his position and falsified documents.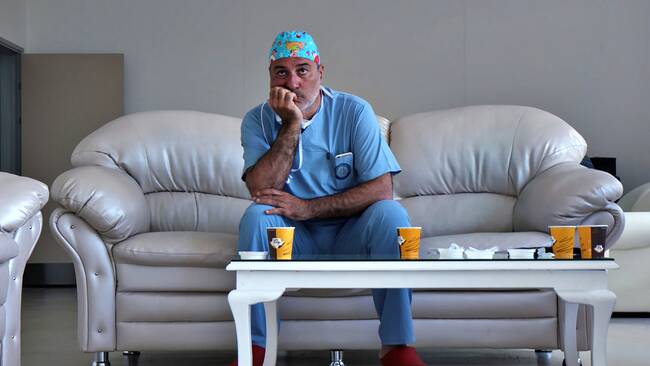 ---
---
It was Friday that Paolo Macchiarini was sentenced by a Florence court to one year and four months in prison. The crimes in Italy must have been committed several years before the case at the Karolinska Institute became known.
The Italian newspaper La Republica writes that Macchiarini abused his position and falsified documents. It should have happened when he performed a trachea operation on a friend, who would actually have had to pay the surgery because he lacked a European health card.
Macchiarinis is also said to have forged queue lists and other documents while he worked at the Florence hospital during the years 2009-2012.
Got fired after SVT's documentary Macchiarini was at the center of the medical scandal involving inoperative synthetic trachea at the Karolinska Institute a few years ago. Paolo Macchiarini was later fired from KI, including after SVT's documentary Experimentet.
Nevertheless, he has continued his work in other countries, including Turkey.
In Sweden, the preliminary investigation against Paolo Macchiarini has been resumed. He is suspected of two cases of serious bodily injury after the death of several of his patients.
Source: svt
---
Disgraced surgeon Paolo Macchiarini, who faked research relating to dangerous and largely discredited tracheal transplants, has been handed a 16 month prison sentence in Italy for forging documents and abuse of office.
Macchiarini made headlines around the world after claiming a major breakthrough for patients with failing windpipes, by "seeding" an artificial scaffold with a patient's own stem cells, to generate a functioning trachea.
But excitement at the prospect of a genuine medical advance turned to scandal when it emerged that Macchiarini had falsified results and misled hospital authorities regarding the health of those receiving the experimental procedures. The revelation prompted his research centre, the Karolinska Institute, to eventually disown his …